This past week at our fall camp-out I did a presentation on what I understand the Torah to be testifying to concerning when the Sabbath days fall out on the 364-day solar year model put forth in the Book of Enoch.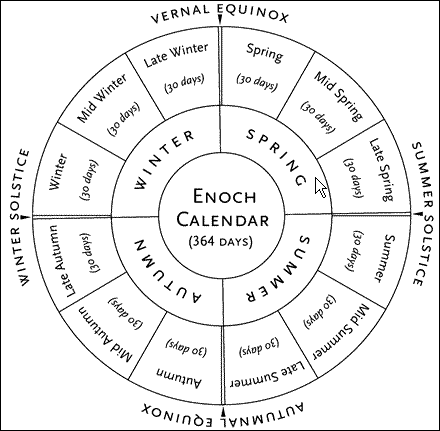 It's been a few years since I discovered this layout, and I've been relatively quiet in discussing this subject publicly because I have not been able to reconcile how that model would play out in a modern setting given what we experience with a 365.24 day solar year.
However, more recently I've been associating with some folks who esteem the 364-day priestly calendar discussed among the Dead Sea Scrolls, and they had never heard my take on these findings, so I thought it worthwhile to share it with them.
I thank Jackson Snyder for making this recording available and sharing it on his Jackson Snyder presents program on Hebrew Nation Radio. I hope to provide more presentations like these in the future, both as a podcast and in video format.
When is the Shabbat/Sabbath Day?
In this particular presentation, I reference a 4-page packet. Here are the .pdfs of that packet for your reference: Page 1, Page 2, Page 3, and Page 4.
Let me know what you think.