Weekly Remote Bible Studies
Each Saturday at 11:00 AM EST we do a group Bible study for an hour followed by an open-ended round-table discussion of a particular topic for an hour on Zoom. We'd love to have you join us!
Thursday nights at 8:00 PM EST are reserved for more in-depth Bible Study discussion, which involve weekly assignments of independent study on a scheduled subject/text for each participant.
See our Weekly Bible Study page for more details.
Are you Local?
If you're in the Charlottesville, Virginia area and would like to meet with us in person, email carrie@messyanic.com for more details and directions. We'd love to have you!
Weekend Retreats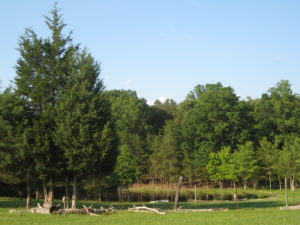 Periodically we will host a weekend retreat which may include: Scripture study and round-table discussion, hands-on homesteading workshops, community meals, and family-friendly fellowship activities scheduled throughout the year on our homestead in rural Central Virginia.
DATE TBA
Central Virginia Flat Earth Camp-Out
DATE TBA
Dismantling the Virgin Birth Doctrine Bible Conference
Annual Extended Stays
In honor of Passover and the Feast of Unleavened Bread this year, we'll be hosting a week-long camp out on our homestead.
DATES TBA
Summer Vacation
In honor of the Feast of Tabernacles, also known as the Feast of Ingathering, we'll be hosting our 4th annual Fall Gathering.
Email carrie@messyanic.com to make arrangements.