We recognize that the Jesus of the Bible (Yeshua) is the Messiah (Anointed Man over men) of the Creator.
We consider the Bible to be an authority in our lives and recognize the Creator to be the God of Abraham, Isaac and Jacob.
About Messyanic (@messyanic)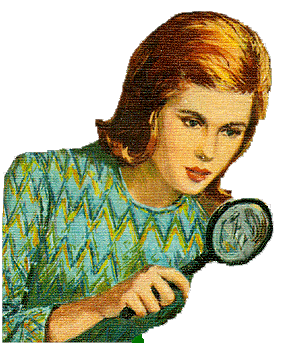 My husband and I are not Jewish, at least we don't believe we have Jewish blood flowing through our veins. We came to know the God of Abraham, Isaac and Jacob through Christianity.
We chose to serve this God with all of our heart, soul, mind and strength. However, when we determined the "Jesus" preached in Christianity was not quite the same as the one portrayed in the Bible, we found ourselves not fitting in any longer.
When we sought solace in the Messianic movement, those whom we thought also served  the God of Abraham, Isaac and Jacob and believed his son to be the Messiah, we found it to be quite messy.
Evidently there is a special way of saying "the name". Some say you are to pronounce it a specific way, others say it doesn't matter, still others claim you are not to ever utter it.
Some teach Jewish believers hold a higher station than "gentile-turned believers". Some say physical seed matters, others say it doesn't.
Some throw out all of Paul's letters. Some throw out the book of Hebrews. Some embrace the Hebrew language, calling it the pure language. Others hold the Greek in higher esteem.
The calendar is of particular controversy. Some recognize a lunar Sabbath, some don't. Some insist on the sighting of a sliver for a new month to begin, some say it starts at conjunction. Some reckon days as evening to evening, some say morning to morning, still others claim morning to evening. And so on and so on.
So where do we fit in? We seek the truth. We do our best to follow wherever the Bible leads us. We challenge popularly held beliefs. We test all things. In doing this, we find ourselves to be Messyanic Misfits.
So here we are, sharing our thoughts as we travel this road of observing Torah (the teachings and instructions of the God of Abraham, Isaac and Jacob) and holding the testimony of the Messiah.
Come Alongside Us!
We invite you to join us and share the road you're on. Sign up for our newsletter to stay on top of what's new here, and then introduce yourself in the comments below. I'd love to meet you. 😉
Our primary interest is what our Creator says, so if you see any contradiction between what any of us are putting forward and what the Bible teaches, please hold us to account.
There is a whole lot of tradition mixed with teachings of men. Some line up with the Bible, some add to and some take away. We want the pure unadulterated truth, and we'd love the opportunity to come and reason together.
Participate in the Messyanic Misfits Community
Contact Messyanic
Email carrie-at-messyanic.com or find me personally on Facebook and Twitter.